Get a Second Opinion on Your Criminal Case
If you are diagnosed with a serious medical condition, it makes sense that you would want to have a second opinion from another doctor to ensure the diagnosis was accurate. After all, your health is one of your most important assets. The same is true if you are charged with a serious crime.
If you have been charged with a serious criminal offense at either the state or the federal level, you risk losing everything: your livelihood, your family, your home, your reputation, and your freedom. Considering the grave consequences that can be associated with a criminal charge, you should consider getting a second opinion from a Miami criminal attorney. Doing so can help protect you and the people you love from devastation.
Countless people who have already received representation from a private or public defense attorney contact our Miami criminal defense lawyer for a second opinion. They reach out to our firm when they find that the attorney representing them has not done enough to defend their case or when they find they are at risk of being prosecuted to the fullest extent of the law. They rely on our attorney to find alternative options, ones that the lawyers currently defending them may not have investigated.
Many of the people who seek a second opinion from us have received an indictment from the United States Attorney's Office following investigations that have been performed by the following federal agencies:
The Federal Bureau of Investigations (FBI)
The Drug Enforcement Agency (DEA)
The Department of Homeland Security
Immigration and Customs Enforcement (ICE)
People also contact us for a second opinion regarding serious criminal charges at the state level, such as:
Sexual misconduct
Child pornography
Criminal possession/trafficking of a controlled substance
Murder in the first degree
Kidnapping in the first degree
No matter the crime with which you have been charged and regardless of its severity, seeking a second opinion from an experienced criminal lawyer with a proven record of success is always in your best interest.
Getting a Second Opinion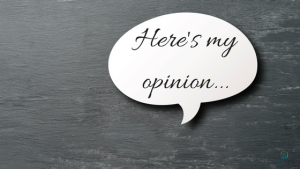 If you are interested in getting a second opinion on your criminal case, all you have to do is contact our Miami criminal law firm to schedule a consultation. We'll look into how your defense lawyer has handled your case and all of the pertinent information, including statements from witnesses, police reports, and evidence. Then, our criminal defense lawyer will draw up and present you with a strategy that highlights how our firm can help you.
Once you receive your second opinion from our firm, you can choose to either hire us to defend you or move in another direction. Whichever option you choose, rest assured that we will do our best to offer you sound advice and to provide you with the best options for your specific case.
For a second opinion on your criminal case, contact our Miami criminal law firm today!
We handle a variety of criminal law cases, so call us now if you have any questions.
View more contact information here: Miami Criminal Defense Attorney.