The Penalties for Killing a Police Canine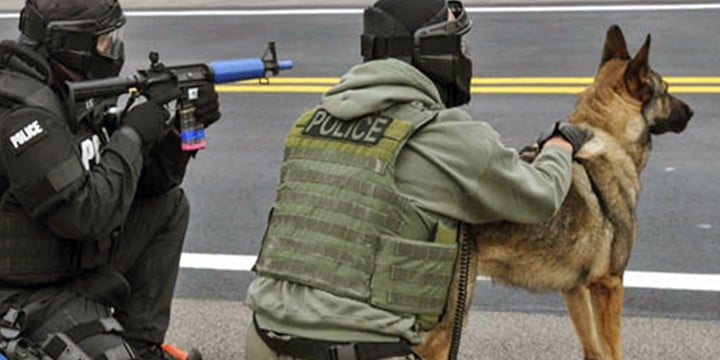 Florida law enacts specific penalties for hurting or killing police dogs, police horses, or fire dogs. These acts constitute a felony that can carry significant prison sentences (in addition to fines, court fees, probation, and other consequences). Now, lawmakers have proposed a bill that would make these consequences even more severe. It is more important now than ever to consult with an experienced Miami criminal defense attorney if you or a loved one are facing charges related to the harm of a police or fire animal. Call Stroleny Law, P.A. at (305) 615-1285 to schedule your free phone consultation.
The Current Law – and Proposed Changes to Make the Offense More Serious
Currently, Section 853.19 of the Florida Statutes prohibits a person from intentionally or knowingly causing "great bodily harm, permanent disability, or death to" (or using a deadly weapon upon) a police dog, fire dog, search and rescue dog, or police horse. The statute notes that this must be done "without lawful cause or justification." A person may, therefore, be able to defend charges under this Section under certain circumstances. If, for example, a suspect's life was endangered by a police dog with violent tendencies, he or she may be able to defend charges by claiming self-defense successfully.
On the other hand, hurting a police animal while attempting to evade police would likely not count as lawful cause. If there is no lawful justification, the defendant can be convicted of a third-degree felony. The Section also provides for the classification of less serious behaviors such as maliciously touching, striking, or causing bodily harm to a police or fire dog (a first-degree misdemeanor) or maliciously harassing, teasing, interfering with, or attempting to interfere with a police or fire animal (a second-degree misdemeanor).
WCBJ, a local ABC affiliate, reports that penalties for killing a police canine could soon become significantly more serious. As a third-degree felony, convicted defendants currently face sentences of up to five years in prison. But the state's Senate Criminal Justice Committee has unanimously approved a bill to make the offense a second-degree felony. If this bill passes the State Legislature and is signed into law by the Governor, the penalties for this offense will increase to a potential fifteen years in prison. It is not yet clear whether the penalties would also be enhanced for the less serious misdemeanor offenses.
Protect Your Legal Rights with the Advice of an Experienced Miami Animal Crimes Attorney
Cases involving injured or killed police animals are often prosecuted aggressively due to the heightened emotions involved. For this reason, it is critical that all defendants facing such charges have the advice of an experienced Miami criminal defense attorney. The seasoned criminal defense attorney at Stroleny Law, P.A. has helped protect the legal rights of defendants in state and federal courts throughout Florida. Call (305) 615-1285 today to arrange your free phone consultation. Let our highly skilled Miami criminal defense attorney protect your legal rights throughout the criminal case process.
Stroleny Law, P.A. handles a variety of criminal law cases, so call now if you have any questions.
View more contact information here: Maimi Criminal Defense Attorney.