How Plea Agreements Work in Miami Florida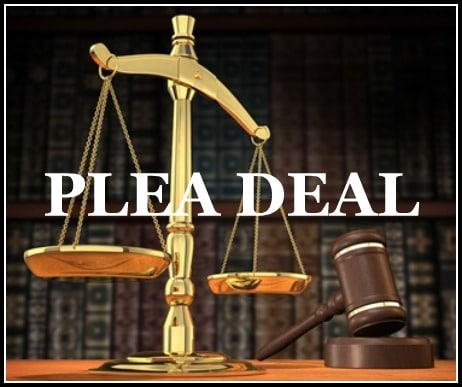 If you have ever monitored a court case from beginning to end, you have heard the words, "plea agreement" quite often. A plea agreement is exactly that — an agreement. A plea agreement is between a prosecutor and a defendant under defined parameters.
Each criminal case is unique. Every case presents its own level of difficulty and, more often than not, complexity. Criminal cases are one of, if the not the most, difficult cases to handle and plea agreements are the most popular course of action in criminal cases.
An experienced criminal defense attorney in Miami will tell you that a plea agreement can resolve the majority of criminal cases. In fact, it has. And in scenarios where the evidence is stacked against the defendant, plea agreements can be a useful tool in their defense.
But How Does It Work?
In Florida, plea agreements are valid legal documents according to the Florida Rules of Criminal Procedure. When forming a plea agreement, both the prosecutor and the defendant (or the defendant's attorney) may discuss the terms of a plea.
Having legal counsel can protect you when discussing your plea. You and your Miami criminal attorney must work together in agreeing to terms that can be beneficial for both parties. Keep in mind as well to have a record of all discussions between you and the prosecutor.
A plea can either be a:
This is when a defendant admits guilt to the offense/s they have been charged with. When presented with a criminal case, it is the defendant's decision to proceed with a trial or to plead guilty. Pleading guilty is usually used to avoid going to trial. Pleading guilty usually allows you to receive a less severe sentence. This is compared to pleading not guilty and being convicted later.
No Contest (Nolo Contendre)
This is when a defendant accepts a finding of guilt but does not admit guilt towards their charges. This means that the defendant denies responsibility for the charges but agrees to accept a punishment. In other words, you are not contesting the charges against you.
What's In It For Me?
Accepting punishment can be daunting. For some individuals, it's something they wouldn't even consider. But keep in mind that a plea agreement is a two way agreement benefiting both parties. By agreeing to plead either guilty or nolo contendre, a prosecutor may agree to the following:
abandon other charges;
make a recommendation or not oppose the defendant's request for a reduced sentence, with the understanding that it will not be binding on the judge;
agree to a specific sentence
Criminal defense lawyers will recommend that this a preferable course of action, compared to proceeding to trial, when the evidence is unevenly stacked against the defendant.
But You're Going To Need Some Help
Getting a prosecutor to agree to the terms of a favorable plea agreement is not that easy and we recommend you do not try and negotiate this on your own. Your plea agreement will ultimately determine the factors of your sentence. This means:
What charges you're pleading to
What the appropriate sentencing guidelines are
What the recommendations will be
Whether there'll be an appeal waiver or not
What was your role in the offense that was charged
It is the defendant's right to be informed of any possible alternatives. Ultimately, it is the defendant who will decide to consent to any plea offer. You will need an experienced criminal defense lawyer in Miami to successfully negotiate your plea. If you or your loved one have recently been charged with a criminal case, consider talking about a plea agreement. Contact a Miami criminal law firm today to discuss how a plea agreement could benefit you.
Stroleny Law, P.A. handles a variety of criminal law cases, so call now if you have any questions.
View more contact information here: Miami Criminal Attorney.