Pyramid Schemes Lawyer in Miami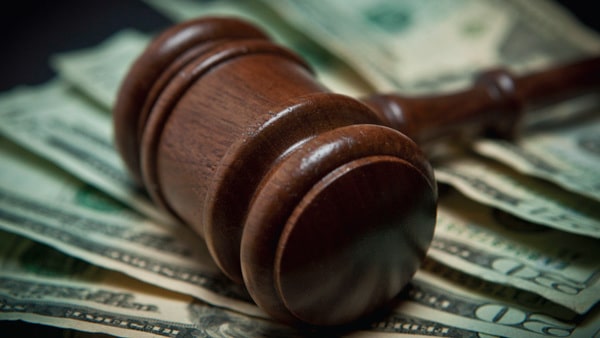 Pyramid schemes in Miami, FL have significantly increased in the past several years, and therefore, it is considered a serious charge that requires aggressive representation by an experienced Miami criminal defense lawyer. A pyramid scheme conviction can have a significant impact on the defendant's reputation, life-style, and on his or her ability to obtain a future employment. Fortunately, there may be several defenses available to the defendant that could excuse him or her from a conviction. Although every case is unique in its own set of facts, it is important to seek an experienced criminal lawyer who could appropriately advice you to the defense(s) that best fit your case. If you or your business is being accused of allegedly running a pyramid club or a pyramid sales scheme it is important to seek the advice of an experienced criminal defense lawyer attorney to inform you of your rights and make sure you understand all aspects of the complex legal process. At Stroleny Law, P.A. we represent clients charged with operating a pyramid scheme, and will work hard to effectively contest allegations of affiliation or operation of a pyramid scheme.
Pyramid Clubs
Under Florida statute 849.091(1) any organization of a chain letter club, pyramid club, or any other organized group that is brought together under a plan or device to charge fees or dues that are to be paid or given by members of such organization, "which plan or device includes any provision for the increase in such membership through a chain process of new members securing other new members and thereby advancing themselves in the group to a position where such members in turn receive fees, dues, or things of material value from other members, is declared a lottery." Anyone who participates in such a lottery by becoming a member, affiliating, or soliciting individuals to join such organization commits a misdemeanor of the first degree.
An example of pyramid club is when one person recruits 10 people to participate in a "business opportunity" that is guaranteed to succeed. Each of the 10 recruits pay the recruiter $100. The recruiter will tell them to go out and obtain 10 more recruits to do the same. If each recruit is successful they will each obtain $900 in profit from a $100 investment.
Pyramid Sales Scheme
Under Florida statute 849.091(2) a pyramid sales scheme is defined as "any sales or marketing plan or operation" in which an individual pays or makes an investment of any kind (exceeding $100) in exchange of an opportunity to receive a valuable item, which is "related to the inducement of additional persons, by himself or herself or others, regardless of number, to participate in the same sales or marketing plan or operation." Any such group or organization that solicits individuals to become members of such organization commits a misdemeanor of the first degree.
To obtain a conviction, the State's attorney must prove that there was a scheme to defraud. Therefore, the defendant(s) intent to defraud must be proven beyond a reasonable doubt. Obtaining an experienced criminal defense attorney in Miami earlier on in the process can assist in demonstrating there was a lack of fraudulent intent.
Sentencing
A misdemeanor of the first degree may result in a sentence to a term of imprisonment not exceeding (1) year; and/or fine of $1000. However, pyramid schemes may be charged under a securities fraud statute, where convictions may result in fines and/or a prison sentence of up to (25) years. Because securities fraud is a federal crime, an allegation of a pyramid scheme may be investigated by the Federal Bureau of Investigation (FBI), U.S. Securities and Exchange Provision (SEC), and other federal agencies. You will need an experienced federal criminal defense lawyer if you or someone you know is charged with operating a pyramid scheme. At Stroleny Law, P.A., our former Miami Dade State Attorneys have litigated thousands of criminal cases, in and state and federal courts. Speak with one of our skilled pyramid schemes attorneys the moment you believe you may be charged.
Timing is critical to these type of case. The earlier you contact an attorney the better your chances to obtain a favorable outcome.
Need A Miami Pyramid Scheme Attorney?
At Stroleny Law, P.A., our founding attorney Julian Stroleny, Esq., has litigated numerous criminal cases—from state to federal—and have acquired the skills, knowledge, and expertise required to successfully defend allegations of operating a pyramid scheme. Stroleny Law, P.A. is a South Florida criminal defense firm that has handled numerous complex criminal cases in the past and is ready to help you. Don't go through these difficult times alone and contact our office for experienced Miami criminal defense attorneys today at (305) 615-1285.