The Collateral Consequences of a Florida Drug Conviction
If you are facing a first-time drug offense, there's a good chance that you're weighing your options regarding retaining a criminal defense lawyer. After all, first-time simple possession cases do not usually result in significant sentences, and hiring an attorney can be an expensive proposition.
It's important to understand, however, that the sentence that the court can impose is only the tip of the iceberg when it comes to long-term consequences of a conviction for a drug offense. There are serious collateral consequences as well, many of which could arise long after your court-imposed sentence has ended. For this reason, it's important to retain a Miami criminal attorney for any drug offense, no matter how minor.
Employment Consequences
Employment background checks have become nearly universal, and many employers are hesitant to hire an applicant with a criminal record – and a criminal record involving drugs can be particularly troubling. Furthermore, don't make the mistake of thinking that you are safe because you already have a job. Florida is an at-will employment state, which means that employers can let you go for any legal reason, including a drug conviction.
Academic Sanctions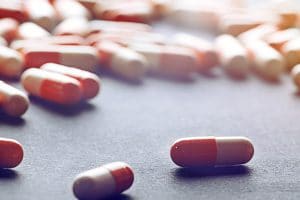 Most colleges and universities have student codes of conduct that prohibit students from engaging in illegal activity, including using or possessing illegal drugs. As a result, if you're a student, your school could impose additional sanctions on you for a drug conviction, including putting you on probation, rescinding a financial aid package, suspending you, or even dismissing you from the institution entirely. Additionally, many schools conduct background checks on their applicants, and a drug conviction can stop you from gaining admission to your institution of choice in the future.
Problems Renting an Apartment
Landlords also ask applicants about their criminal histories and conduct background checks on prospective tenants. They have a financial stake in preventing illegal activity from occurring on their properties and may refuse to rent to a person with a criminal history involving illegal drugs.
Damage to Your Reputation in the Community
A drug crime conviction is a matter of public record, which means that anyone with an internet connection and enough curiosity could learn about your criminal history. As a result, a drug crime conviction could do significant damage to your reputation in your community and affect your personal and business relationships.
There May Be Defenses Available
Fortunately, not every drug arrest leads to a conviction, and there may be ways that a Miami criminal defense lawyer can help you protect your future. For example, if the police violated your rights when they found the drugs, it could result in the evidence they gathered being thrown out. In addition, a criminal defense lawyer may be able to get you into a drug court, a diversionary program that can help you avoid a conviction. To learn whether any of these defenses apply, speak to a defense attorney as soon as you can.
Accused of a Drug Crime? Call Stroleny Law, P.A. Today for a Free Case Evaluation with a Miami Criminal Defense Attorney
At Stroleny Law, P.A., we are committed to helping people accused of drug crimes protect their rights and futures. Mr. Stroleny, Esq. is a former prosecutor who understand how the criminal justice system works and knows how to resolve his clients' cases as favorably as possible. To discuss your case with a drug defense attorney in Miami, call our office today at 305-615-1285 or contact us online.