When Doing a Favor Becomes Drug Dealing – Criminal Lawyer in Miami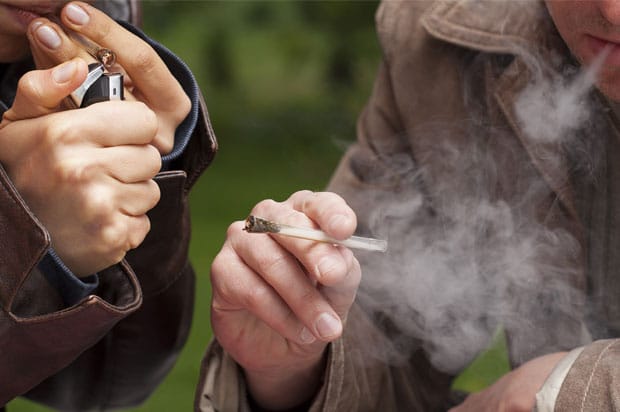 The government has been combatting drug trafficking and use for decades. Florida has been enforcing aggressive federal and state measures since Miami's infamous drug bout in the earlier 1970s. Today, the State of Florida is on the forefront in law enforcement against the drug trade.
Drug crimes in Florida and Federal Courts carry penalties and statutory minimum mandatory jail sentences. We all know drug dealing is a crime. However, even if you're no cartel member, you could be accused of drug dealing. What's even more interesting — you could be guilty of dealing drugs without even noticing.
But I Don't Even Sell Drugs
When we think of drug dealers, we think of shadowed figures on street corners at three in the morning. Some of them, we might even know personally. However, you're no drug dealer yourself. You would even testify to that.
Everyone is aware what drug possession entails. In legal terms, drug possession is the intentional act of possessing or having the intent to possess controlled substances. This applies to both illegal substances and illegally obtained prescription drugs.
You might be the kind of person who likes to share your pot or pop a couple of pills when you're at a party. You might have done favors for teenagers and purchased for them. You might have handed your wife one of your Valiums when she was stressed.
Being in possession of drugs carries less heavy sentences than dealing and producing. However, a criminal lawyer in Miami will tell you that drug dealing can constitute:
illegally dispensed prescription drugs;
illegal club drugs;
sharing a joint with a friend;
or purchasing pot for you and your boyfriend
Drug dealing does not necessarily imply selling drugs. The act of sharing, giving, and purchasing as a favor for someone can be considered as drug dealing. You don't have to live in a bad neighborhood to be counted as a drug dealer. Luckily, you can get the help of a criminal defense attorney in Miami by just picking up the phone.
So What Can I Do?
A drug offense punishable by more than one year in jail is a felony. A misdemeanor punishment is one year or less. And drug distribution and drug trafficking both require minimum mandatory sentences.
With drug crimes, the severity of the corresponding punishment does not only depend on the type of drug involved. The amount and the intended use of the drug are also taken into consideration. However, first-time offenders have a better shot at avoiding a minimum mandatory sentence if the defendant has no existing prior cases.
The fact is, you might not consider yourself a drug dealer. However, you might be taking part in activities that the law considers otherwise. Having an expert Miami criminal attorney can help you understand the nature and gravity of your case.
Possession charges that involve small quantities do not usually result in jail time. In some cases, it is possible to receive probation, pre-trial diversion, or even no jail time. Sentencing guidelines are advisory and ultimately, a court's sentence may vary below the recommended sentencing guidelines. This is if a sentence can be reasonably justified.
You're Still Going to Need Some Help
However, it is still common for individuals who you would not consider a criminal to still go to jail or prison. For some, it is a grim reality. After all, how can police officers really know about a casual exchange between friends? Any criminal defense lawyer in Miami will tell you that drug dealing is a serious crime. But a good attorney can always help. Speak to an attorney before proceeding with any decisions involving your case.
Stroleny Law, P.A. handles a variety of criminal law cases, so call now if you have any questions.
View more contact information here: Criminal Lawyer in Miami.