Underage Alcohol Laws in Miami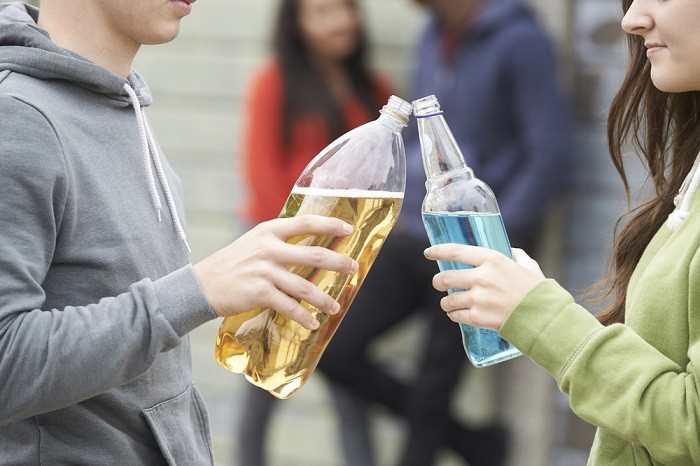 In most of the United States—including the state of Florida—the legal drinking age is 21. As such, it is illegal for anyone under the legal drinking age to purchase or consume beverages that contain alcohol. It's also against the law to serve alcohol to minors and for minors to attempt to purchase alcohol with fraudulent identification.
If anyone under the age of 21 is caught buying or consuming alcohol or if someone of legal drinking age is found purchasing alcohol for or serving alcohol to a minor, severe legal consequences can be faced. To protect yourself, your loved ones, or your business, it's important to understand the underage drinking laws in Miami. Below, you will find an overview of these drinking laws, and if you have any questions, we urge you to contact our criminal law firm in Miami.
Unlawfully Purchasing Alcohol
In Florida, it is against the law for anyone under 21 years of age to lie about their age to purchase alcohol. Examples of lying about age include verbally stating you are 21 or older, using someone else's identification, or using fake identification. Those found guilty of violating the law will be charged with a misdemeanor in the second degree and could have to pay a fine of $500 and serve a jail sentence of up to 60 days.
Purchasing, Selling, or Serving Alcohol to Minors
It is also against the law to sell or serve alcohol to or purchase alcohol for anyone under the age of 21. For example, it is illegal for parents of legal drinking age to serve alcohol to their children who are younger than 21, even if they are serving them alcohol on their own property.
Selling or serving alcohol to or buying alcohol for minors is also a misdemeanor offense of the second degree. Those who are found guilty of this offense can be required to pay a $500 fine and can be sentenced to jail for up to 60 days.
DUI under the Age of 21
It is also illegal for anyone under the age of 21 to operate a motor vehicle if their blood alcohol content (BAC) is .02 percent or higher. In other words, minors may not have any amount of alcohol in their system that can be detected by law enforcement officials; even having just one shot of alcohol or drinking one glass of wine or one beer can lead to severe legal ramifications.
Underage drivers who have a BAC between .02 percent and .05 percent will have their license suspended for a 6-month period for the first offense. They may also be required to pay fines of up to $2,000 and possibly serve jail time.
If you are caught buying alcohol for or serving alcohol to minors or if your child has been charged with underage drinking, having the right legal representation is imperative. Our skilled criminal lawyer in Miami understands the complexities of Florida's underage drinking laws. We will do our best to represent you to the fullest extent of the law and have your charges reduced or dropped. We have helped countless people who have been affected by the underage drinking laws in Florida navigate through legal proceedings. We always have your best interest in mind, and we will work tirelessly to ensure you are protected.
When it comes to underage drinking in Florida, you want the skilled representation that our Miami criminal lawyer can provide. Contact our firm today to find out how we can help you through this difficult time.
Stroleny Law, P.A handles a variety of criminal law cases, so call now if you have any questions.
View more contact information here: Miami Criminal Defense Attorney.