When Crimes Are Prosecuted for Political Reasons
For as long as criminal codes have existed, crimes have been prosecuted for political gain. As the political climate in our country has become increasingly heated in recent years, more and more controversial cases have been criticized as being prosecuted for improper purposes. This is an unfair situation for a criminal defendant to be in. An experienced Miami criminal defense attorney can help protect a defendant's constitutional rights and determine the best way of defending political motivated criminal charges. Call (305) 615-1285 for a free phone consultation with the skilled defense attorney at Stroleny Law, P.A.
Political Cases in Recent News
A recent case in Arizona shows just how far some prosecutors are willing to go to further their own careers. The Washington Post reports that four women have been charged with federal crimes as a result of their humanitarian work. The women volunteer with a group called No More Deaths, which aims to prevent deaths among immigrants who attempt to cross the border through the Arizona desert illegally. This area is known for frequent deaths: more than three thousand deaths were reported in the area between October 1999 and April 2008. No More Deaths coordinates volunteer efforts to leave drinking water and other survival supplies in the desert. In August 2017, a canine wildlife officer found drinking water and other survival supplies on federal land in the desert. The volunteers admitted to leaving the supplies and were charged with federal misdemeanors as a result. The case has sparked harsh criticism from Americans who believe it is unconscionable to punish those who are attempting to save lives. On the other side of the political spectrum, staunch conservatives believe that illegal immigration must be stopped at all costs, and those who provide humanitarian aid are condoning the practice. The women face the possibility of being sentenced to time in federal prisons.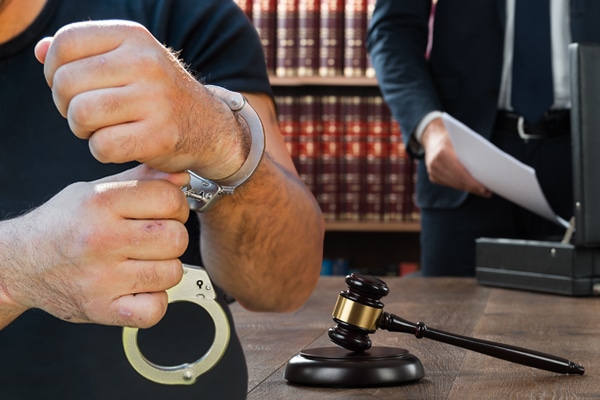 Bias in the criminal justice system is not limited to prosecutors. Police officers themselves may investigate a crime for improper purposes, or use improper tactics to obtain evidence. Juries may convict a defendant based on biases. Judges, too, are a human element of the criminal justice system, and they too can fall victim to prejudice and bias. Defendants need the advice of an experienced criminal defense attorney who can identify and protect them from political bias at every step of criminal proceedings.
Defend Politically-Motivated Charges with an Experienced Miami Criminal Defense Attorney
All defendants have legal rights that are guaranteed by the federal Constitution, the Florida Constitution, the Florida Statutes, and Florida case law. These rights are particularly impaired when criminal charges are brought improperly for political gain. Defendants who find themselves in this unfortunate situation are in particular need of the representation of an experienced Miami criminal defense attorney. The seasoned attorney at Stroleny Law, P.A. has extensive experience in dealing with prosecutors from various law enforcement agencies across Florida. With legal guidance, it is possible to mitigate the lifelong consequences of a criminal conviction. Call (305) 615-1285 for a free phone consultation as soon as possible. The longer you wait to seek legal advice, the more likely it is that your legal rights could become impaired. You can also reach out to us online through our contact form.
Stroleny Law, P.A. handles a variety of criminal law cases, so call now if you have any questions.
View more contact information here: Miami Criminal Defense Attorney.