Experienced Miami Criminal Defense Attorney for All White Collar Offenses
There are many ways to commit insurance fraud. Filing a false claim, falsifying the amount of a loss, or lying to obtain an insurance policy are just a few of the ways to commit insurance fraud. Because there are many ways to commit insurance fraud, it is important to be represented by an attorney who is experienced in defending white collar crimes of this nature. The experienced criminal defense attorney at Stroleny Law, P.A. knows how to protect a defendant's constitutional rights at every stage of insurance fraud proceedings. A defendant's statements about an insurance policy or claim can be used to prosecute them, whether they are made during a law enforcement investigation, an administrative claims hearing, a civil court case, or simply over the phone to an adjuster. It is therefore important to seek legal advice as soon as you become aware that you are being investigated for insurance fraud. Call (305) 615-1285 today to schedule your free phone consultation.
What is Insurance Fraud?
False and fraudulent insurance claims are prohibited by Section 817.234 of the Florida Statutes. This Section prohibits Floridians from knowingly presenting a statement containing any false, incomplete, or misleading information concerning any fact or thing material to an insurance claim when making any oral or written statement in support of that claim. The statute also prohibits such false, incomplete or misleading statements in connection with the application for or rating of an insurance policy, as well as knowingly concealing any facts that are material to that application or rating.
This Section specifically applies to insurance policies, health maintenance organization (HMO) subscriber or provider contracts, and personal injury protection policies. The general provision for "insurance policies" can apply to health insurance, life insurance, auto or motorcycle insurance, and homeowner's or renter's insurance. It can also apply to personal items policies that cover jewelry, artwork, or other items of personal property. It can even cover specific types of insurance, such as a pet health insurance policy, travel insurance, flood insurance, or critical illness insurance. Any policy that insures against a specific loss will usually be covered by this provision.
This Section also prohibits specific acts by insurance fraud by professionals. Doctors, for example, are prohibited from "upcoding," which is billing an insurer for a more costly service than was actually provided to the patient. Lawyers are prohibited from knowingly assisting, conspiring with, or urging claimants to file fraudulent claims. These professionals face even more consequences than the claimant him- herself. In addition to prison time, fines, and restitution orders, a doctor or lawyer also faces the loss of his or her professional license as a consequence of engaging in insurance fraud.
Insurance Fraud on a Massive Federal Scale
According to the Federal Bureau of Investigation, the insurance industry in the United States collects over one trillion dollars every year in insurance premiums. This massive amount of money is spread among an industry of more than seven thousand companies. The sheer size of the industry creates ample opportunity for salespersons, agents, administrators, and executives within the industry to commit insurance fraud against policyholders. This can occur in many ways. Premiums can be embezzled, fees can be churned through reinsurance programs, or assets can be diverted in simple cases of corporate theft.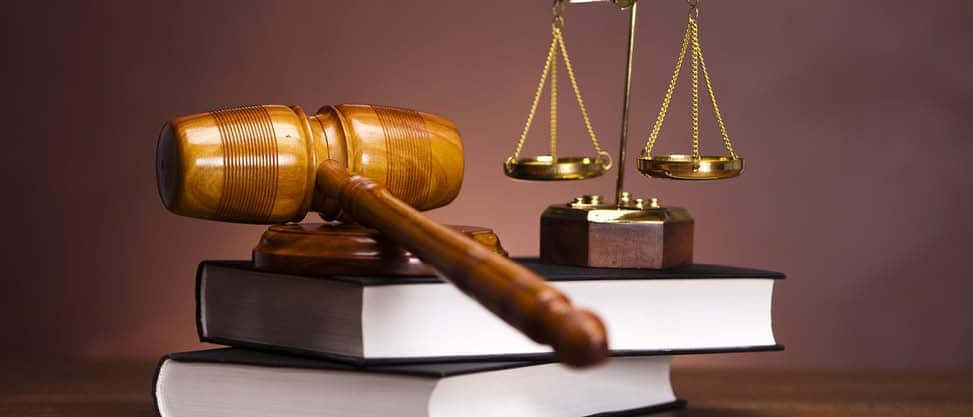 Some insurers also take advantage of major disasters to engage in fraud. After Hurricane Katrina, for example, the Attorney General created a fraud task force to identify fraudulent claims made in the midst of hectic (and massive) relief efforts. A single case identified by the Task Force resulted in over seventy indictments and sixty guilty pleas. Other major disaster relief efforts provide similar opportunities for insurers to fraudulently seek government relief funds.
These are just some of the ways in which those within the insurance industry can also commit insurance fraud. Whether a defendant is accused of wrongdoing within the industry or a claimant is accused of defrauding the insurance industry, it is important to be represented by a criminal attorney who is experienced in insurance fraud cases.
The Collateral Consequences of Insurance Fraud
Some consequences of an insurance fraud conviction are obvious. Prison time, fines, court fees, and restitution are to be expected. But you might be surprised by some of the other consequences a conviction can bring. Upon being convicted of a felony, a person automatically loses his or her right to legally own firearms, vote, and sit on a jury. These civil rights can be restored. In Florida, however, the process is long, arbitrary, costly, and frustrating. This is just one reason why it is important to prevent wrongful convictions and mitigate the consequences of criminal charges.
Insurance fraud convictions present other unique challenges. As you might imagine, insurance companies want to know if a person has defrauded other insurers before issuing policies. This can make it difficult – and in some cases, impossible – for a person to obtain insurance after being convicted of insurance fraud. This is not limited to one particular type of insurance. An auto insurer will be concerned about a fraudulent claim made on a homeowner's or life insurance policy. While life insurance is generally optional, the state requires drivers to carry auto insurance. A person who fails to do so can face even more criminal consequences. And the inability to obtain homeowner's insurance could prevent a person from obtaining a mortgage. Thus, even seemingly minor conviction for insurance fraud could impact a person's ability to own a home or drive a car, years after the conviction occurred.
Experienced, Aggressive Miami Fraud Attorney for All Insurance Fraud Cases
The consequences of an insurance fraud conviction can be serious, and they can affect a defendant's life for years after a criminal case has been closed. Don't leave your legal rights open to attack by law enforcement or a prosecutor. The experienced criminal defense attorney at Stroleny Law, P.A. knows how to protect a defendant's constitutional rights. The sooner you hire a criminal attorney to fight for you, the better protected you will be against self-incriminating statements, unlawfully obtained evidence and other crucial violations of your constitutional rights. Call (305) 615-1285 today to schedule your free phone consultation. You can also send us an email through our online contact form.
Stroleny Law, P.A. handles a variety of criminal law cases, so call now if you have any questions.